See all blog posts
Introducing a hands-on technical deep dive on Liberty
Post available in languages:
We are excited to announce the release of our newest tutorial, A Technical Deep Dive on Liberty.
A Technical Deep Dive on Liberty is an end-to-end tutorial that walks you through how to develop and deploy cloud-native Java applications in Jakarta EE and MicroProfile. The tutorial is aimed at Java developers, from Liberty novices to those more experienced with writing applications to run on Liberty.
In A Technical Deep Dive on Liberty, you will learn how to:
Build a RESTful microservice on Liberty with Jakarta EE and MicroProfile.

Easily document your REST API for developers to consume your microservice.

Externalize your configuration to make your application portable and easier to update.

Persist data to a database.

Secure your application using JSON Web Tokens (JWT) so that only authenticated and authorized applications can request information from your microservice.

Add health checks to easily report the statuses of your microservice (for orchestration decision).

Provide metrics to monitor activity and performance of your application.

Build a container image for your Java microservice.

Deploy the container image to Kubernetes using the Open Liberty Operator.

Test your applications easily with containers (for true-to-production testing).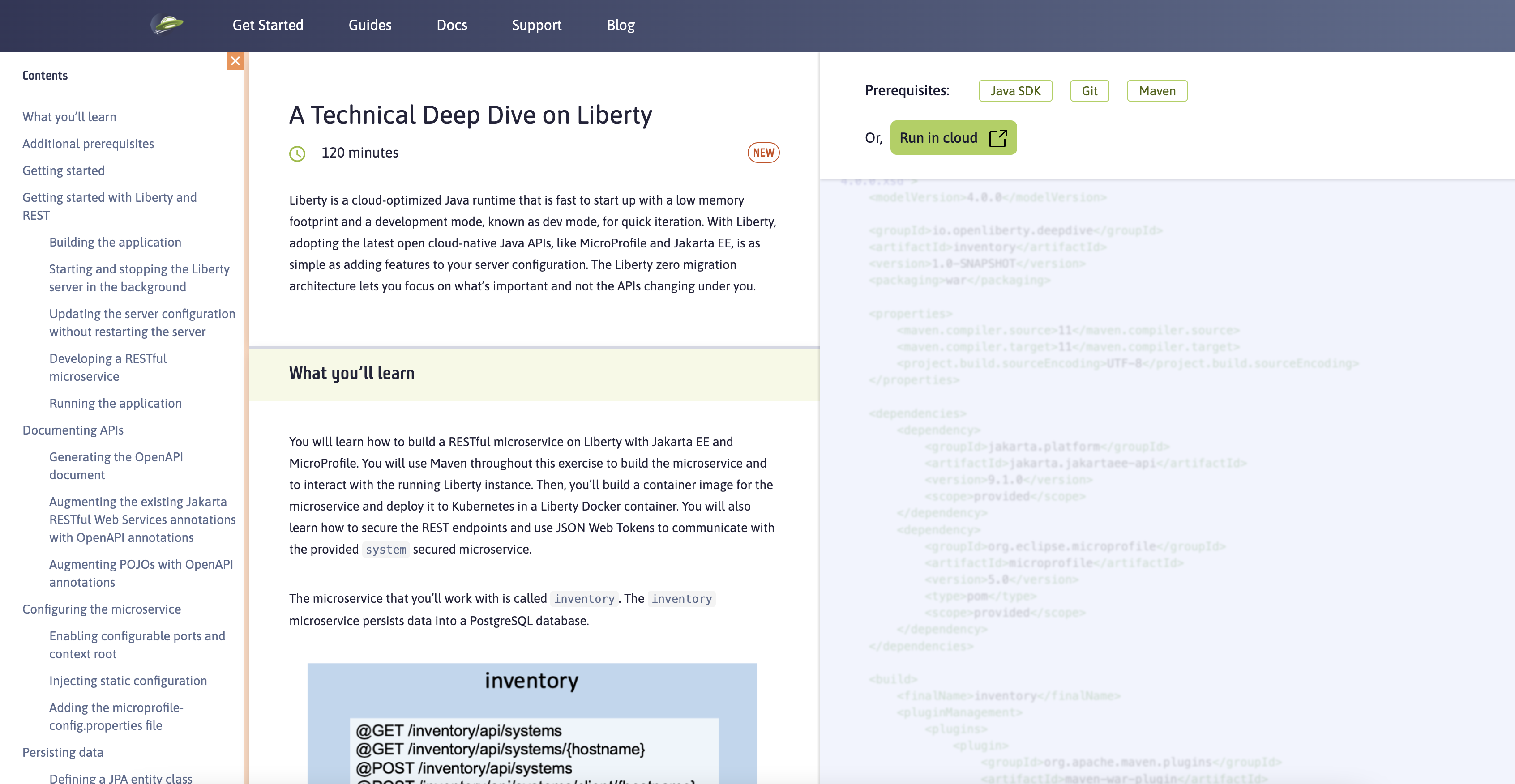 We welcome your feedback
Tell us about your experience with A Technical Deep Dive on Liberty by responding to the questions in the Where to next? section at the end of the tutorial. We'd love to hear from you!
See all blog posts